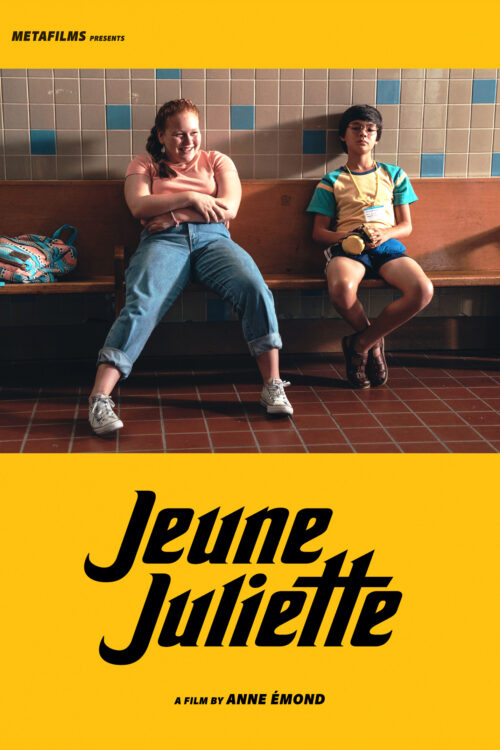 Jeune Juliette
A Film by Anne Emond
2019 - Canada - Comedy/Drama - 1.78 - 93 min.
with Alexane Jamieson , Léanne Désilets & Antoine Desrochers
Language: French
Produced by Sylvain Corbeil
Meet Juliette, a high school sophomore. Juliette is a heavy girl; she's also bold, funny, slightly scheming and totally endearing. It's the hectic last few weeks before summer vacation, and Juliette is about to learn some big lessons about boys, love, and friendship. She'll even do some growing up—but not too much.
Namur
Official Competition
More Films
A film by Alexander Sokurov
2015 - France/Germany/Netherlands - Documentary/Fiction - 1.66 DCP - 87 min.
FRANCOFONIA is the story of two remarkable men, Louvre director Jacques Jaujard and Nazi Occupation officer Count Wolff-Metternich - enemies then collaborators - whose alliance would be the driving force behind the preservation of museum treasures. FRANCOFONIA explores the relationship between art and power, the Louvre museum as a living example of civilization, and what art tells us about ourselves even in the midst of one of the bloodiest conflicts the world has ever seen.
A film by Ashwiny Iyer Tiwari
2015 - India - Drama - DCP - 2.35 - 96 min.
Behind the magnificent Taj Mahal lies a cluster of dingy homes where Chanda (35), a domestic help, lives with her 14-year-old daughter Appu. Chanda aspires and dreams that her daughter will study and embrace a better fate. When Appu tells her she wants to quit school and become a maid like her, Chanda takes a strong decision: she will herself go back to school, and even join the class of her daughter.
A film by Daniela Thomas
2017 - Portugal/Brasil - Drama - 2.39 - 114 min.
Brazil, 1821. Upon his return to the imposing farmhouse, Antonio, a slave trader, finds out that his wife died in labor. Forced to live in the property with numerous African slaves, he marries his wife's niece. A restless soul, he returns to his trading expeditions, leaving his young wife behind alone with the slaves.