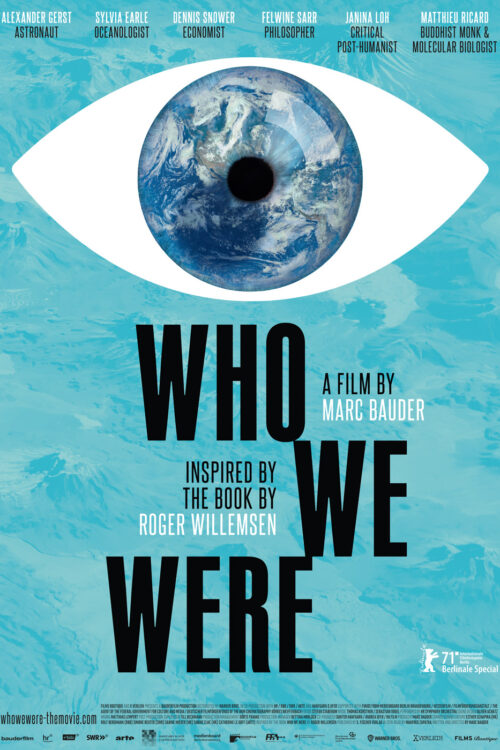 Who We Were
A Film by Marc Bauder
2021 - Germany - Documentary - 2.39 - 114 min.
Languages: English , German
Produced by Marc Bauder
WHO WE WERE observes the current state of the world, accompanied by six intellectuals and scientists who reflect on the present and postulate about the future. Director Marc Bauder follows his interviewees into the depths of the ocean, to the top of the world, and out into the far reaches of space. Together, they explore the incredible capabilities of the human brain, a global economic summit, the legacy of colonisation, and the feelings of a robot.
Berlinale 2021
Special Gala
Millennium Docs
Green Warsaw Award
More Films
A film by Jake Paltrow
2022 - USA/Israel - Drama - 1.66 - 105 min.
In 1962, the world witnesses the execution of Adolf Eichmann in an emotional public trial. And in Israel, 3 characters are intimately involved in this historical, nation-defining event.
A film by Vali Hotea
2013 - Romania / Hungary - Drama - DCP - 1.85 - 98 min.
Twenty years after the Romanian Revolution, Tavi Ionescu, a nice but quite immature guy in his late 30s, finds out from his Securitate (Romanian Secret Police) file that he might be the father of a son he didn't know about. Starting his own secret investigation, Tavi gets caught up in a complicated past that now comes to reveal ugly hidden truths, messing up his life and the lives of the ones close to him.
A film by Clara Stern
2022 - Austria - Drama/Sport - 2.39 - 101 min.
Mira, in her early 20s, escapes from the pressure of running her family's vineyard by playing ice hockey. When new player Theresa joins the team, she challenges Mira's rigid worldview, leading to life-changing nights on the streets of Vienna.