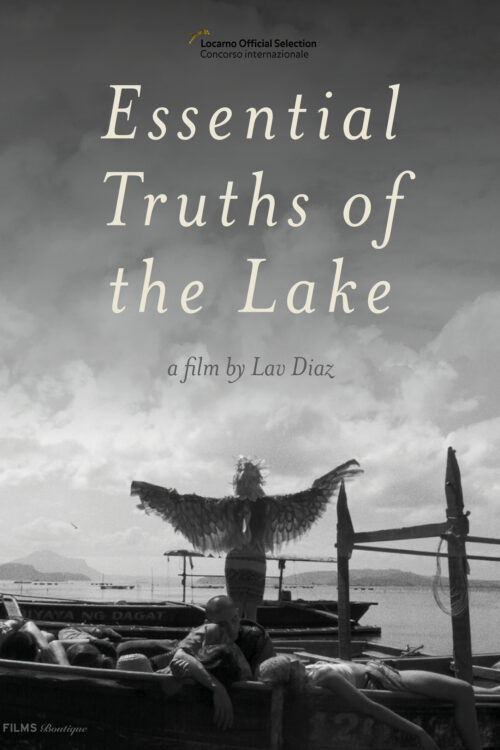 Essential Truths Of The Lake
A Film by Lav Diaz
2023 - Philippines/France/Portugal/Singapore/Italy/Switzerland/United Kingdom - Drama - 1.67 - 215 min.
with John Lloyd Cruz , Hazel Orencio , Shaina Magdayao , Bart Guingona & Agot Isidro
Produced by Bianca Balbuena , Bradley Liew , Jean-Christophe Simon , Joaquim Sapinho & Marta Alves
When asked what drives a man to search for the truth, Lieutenant Papauran says dejectedly that maybe he just wants to keep inflicting pain on himself. Faced with President Duterte's bloody murders and brazen lies, he continues his struggle to solve a fifteen-year-old case around an ash-laden landscape and an impenetrable lake. It has become a cross he can barely carry but keeps dragging it anyway.
Locarno 2023
Official Selection
More Films
A film by Tolga Karaçelik
2018 - Turkey - Drama/Comedy - 2.35 - 117 min.
Cemal, Kenan, and Suzi are siblings who have grown apart since leaving Hasanlar, the tiny village where they grew up, and going their separate ways. When an unexpected call from their estranged father demands they return to the village immediately, Cemal, the eldest, is tasked with reuniting the family and convincing his brother and sister to take a road trip back to the places and memories they have been working so hard to forget. As they try to piece their dysfunctional family back together and confront their shared past, they'll have to contend with each other's peculiarities and get to know one another all over again, even as the strangest elements of all await them in the village.
A film by Joao Salaviza & Renée Nader Messora
2023 - Brazil/Portugal - Drama - 1.66 - 124 min.
Through her child's eyes, Patpro will go through three periods of the history of her indigenous people, in the heart of the Brazilian forest. Tirelessly persecuted, but guided by their ancestral rites, their love of nature and their fight to preserve their freedom, the Krahô never stop inventing new forms of resistance.
A film by Aäläm-Wärqe Davidian
2018 - France/Ethiopia/Germany/Israel - Drama - 2.39 - 93 min.
The sixteen years old Jewish Mina, is trying to navigate between a surreal routine dictated by the civil war in Ethiopia and her last days of youth with her Christian boyfriend Eli. When she discovers that her family is planning to immigrate to Israel and escape the war, she weaves an alternate plan in order to save Eli. But in times of war, plans tend to go wrong. Davidian's coming of age film debut film is based on her childhood memories of a civil-war-torn Ethiopia.