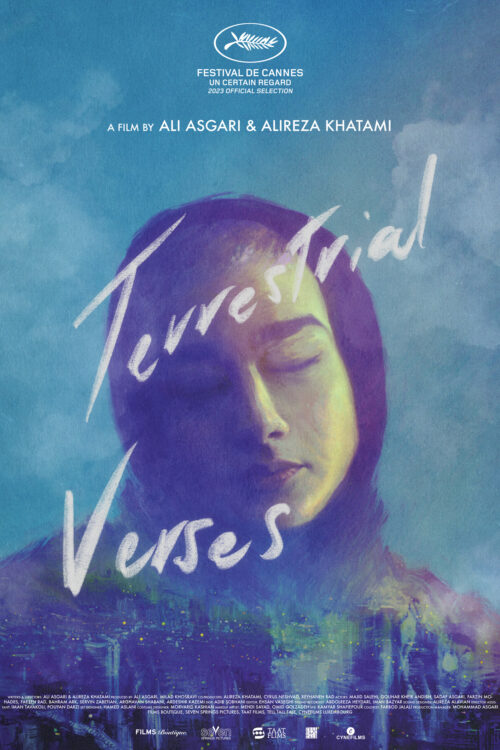 Terrestrial Verses
A Film by Ali Asgari & Alireza Khatami
2023 - Iran - Drama - 1.78 - 77 min.
with Majid Salehi , Gouhar Kheir Andish & Sadaf Asgari
Terrestrial Verses follows everyday people from all walks of life as they navigate the cultural, religious, and institutional constraints imposed on them by various social authorities, from school teachers to bureaucrats. These stirring vignettes, humorous and affecting, capture the spirit and determination of people amidst adversity, offering a nuanced portrait of a complex society.
Festival de Cannes
Un Certain Regard
More Films
A film by Claire Simon
2008 - France/Belgium - Comedy/Drama - 2.35 DCP - 122 min.
Djamila would like to be on the pill because her relationship with her boyfriend has become serious stuff now; Zoé's mother gives her condoms but calls her a whore; Nejma hides her pills outside because her mother searches her bag; Hélène finds herself too fertile; Clémence is scared; Adeline wishes she could have kept it, and so does Margot. Maria Angela would like to know who she's pregnant by, while Ana Maria has opted for love and freedom. Anne, Denise, Marta, Yasmine, and Milena are the advisers receiving and listening to each of these women as they wonder how sexual freedom can be enjoyed. In God's offices, you laugh and cry and feel swamped. You dance there, you have a cigarette on the veranda, and you come anonymously to tell the commonplace or unbelievable story of your life.
A film by Lav Diaz
2018 - Philippines - Drama - 1.50 - 234 min.
In the late 70s, a gang of militias under the control of the military, terrorizes a remote village in the Philippines. The poet/teacher/activist, Hugo Haniway, decides to find out the truth about the disappearance of his wife. A love story set in the darkest period of Philippine history, the Marcos Dictatorship.
Based on real events and real characters.
A film by Vincent Kelner
2022 - France - Documentary - 1.78 - 85 min.
Every summer, hundreds of pilot whales are hunted in the fjords of the Faroe Islands. It's locally known as the "Grind", a spectacular and bloody tradition. International activists would like to put an end to it, so that these mammals will stop suffering. Knife in hand, the Faroese denounce the hypocrisy of those who eat meat without looking at what is happening in slaughterhouses and at the industries polluting our planet.