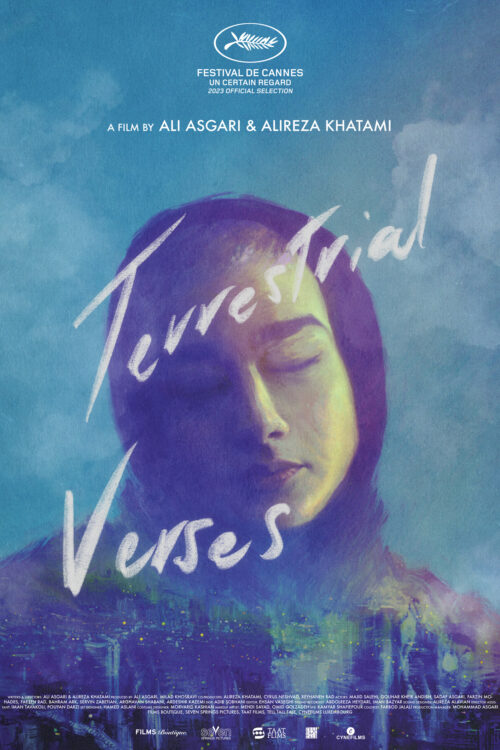 Terrestrial Verses
A Film by Ali Asgari & Alireza Khatami
2023 - Iran - Drama - 1.78 - 77 min.
with Majid Salehi , Gouhar Kheir Andish & Sadaf Asgari
Terrestrial Verses follows everyday people from all walks of life as they navigate the cultural, religious, and institutional constraints imposed on them by various social authorities, from school teachers to bureaucrats. These stirring vignettes, humorous and affecting, capture the spirit and determination of people amidst adversity, offering a nuanced portrait of a complex society.
Festival de Cannes
Un Certain Regard
More Films
A film by Geoffrey Enthoven
2014 - Belgium - Comedy - DCP - 2.35 - 115 min.
Involved in a bitter divorce Stephen moves into a new house. Soon his quiet is disturbed by Theo who is standing in his living room claiming to be the rightful resident of the house and asking him to move out. Unwilling to yield, Stephen finds himself in the midst of a turf war and discovers that Theo used to be the owner of the house. But he died two years ago...
A film by Michael Tully
2014 - USA - Comedy - DCP - 1.78 - 92 min.
1985. Rad Miracle is a shy, 13-year-old kid obsessed with two things: ping-pong and music. During his family's annual summer vacation to Ocean City, Maryland, Rad makes a new best friend, experiences his first real crush, becomes the target of rich, racist local bullies and finds an unexpected mentor in his outcast next-door neighbor...
A film by Radu Muntean
2018 - France/Romania/Sweden - Drama - 2.39 - 105 min.
Alice, a buoyant and impertinent red-hair teenager is far from the charming little girl her mother adopted as she was unable to have a child of her own.
Being an endless source of problems and affected by the specter of her mother's disappointments, Alice acts with her back against the wall, forging lies and blurring lines between the fiction she designs for herself and the reality of her existence.
Until her mother discovers she is pregnant.