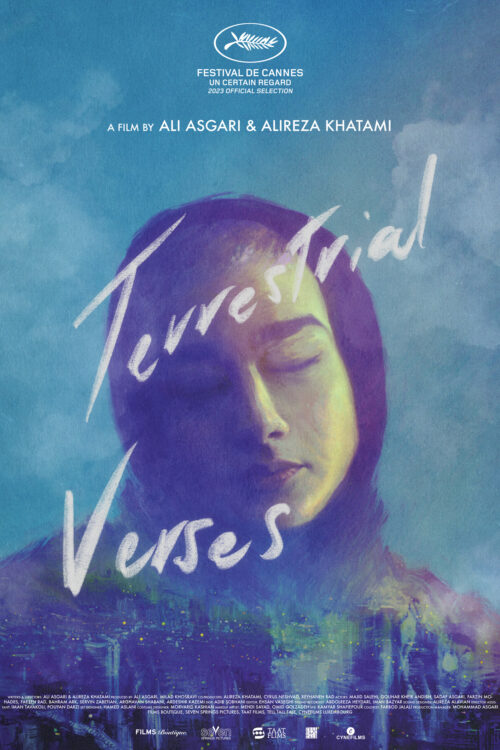 Terrestrial Verses
A Film by Ali Asgari & Alireza Khatami
2023 - Iran - Drama - 1.78 - 77 min.
with Majid Salehi , Gouhar Kheir Andish & Sadaf Asgari
Terrestrial Verses follows everyday people from all walks of life as they navigate the cultural, religious, and institutional constraints imposed on them by various social authorities, from school teachers to bureaucrats. These stirring vignettes, humorous and affecting, capture the spirit and determination of people amidst adversity, offering a nuanced portrait of a complex society.
Festival de Cannes
Un Certain Regard
More Films
A film by Jean-Gabriel Périot
2015 - France / Switzerland / Germany - Documentary - DCP - 1.85 - 93 min.
In the late 1960s, the postwar generation, in direct conflict with their fathers, was trying to find its place. From this soon radicalized seething youth emerged in 1970 The Red Army Faction, a German revolutionary terrorist group founded notably by Andreas Baader and Ulrike Meinhof. Based on archive footage, the film aims to question viewers on the significance of this revolutionary movement during its time, as well as its resonance for today's society.
A film by Quarxx
2018 - France - Drama/Sci-Fi - 1.85 - 102 min.
Simon, a 30-year-old man, works at a factory and lives confined on a decrepit farm alone with his younger sister, Estelle, who is severely handicapped since a childhood game that took a disastrous turn. Despite his deep remorse and the violence of the world that surrounds him, Simon desperately hopes to save his sister by liberating her from the weight of the world. What if their salvation was coming from "them"?