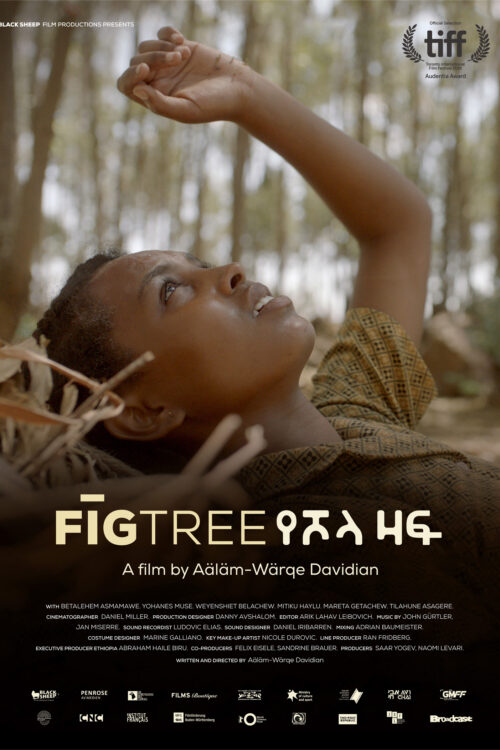 Fig Tree
A Film by Aäläm-Wärqe Davidian
2018 - France/Ethiopia/Germany/Israel - Drama - 2.39 - 93 min.
with Betalehem Asmamawe & Yohanes Muse
Language: Amharic
Produced by Saar Yogev , Naomi Levari , Felix Eisele & Sandrine Brauer
The sixteen years old Jewish Mina, is trying to navigate between a surreal routine dictated by the civil war in Ethiopia and her last days of youth with her Christian boyfriend Eli. When she discovers that her family is planning to immigrate to Israel and escape the war, she weaves an alternate plan in order to save Eli. But in times of war, plans tend to go wrong. Davidian's coming of age film debut film is based on her childhood memories of a civil-war-torn Ethiopia.
Toronto IFF
2018
Audentia Award
TIFF 2018
More Films
A film by Ole Endresen
2011 - Norway - Comedy - 2.35 DCP - 75 min.
Once a great curling-star, Truls Paulsen is diagnosed with obsessive-compulsive disorder and banned from competing. When he learns that his coach Gordon is on his deathbed, Truls decides to compete again. His goal is to win the championship cash prize to pay for Gordon's needed operation. He leaves his wife, starts gathering his old team mates and stops taking his medications. Will Truls lead his team to victory and save his old friend?
A film by Diego Quemada-Díez
2013 - Mexico/Spain - Drama - DCP - 2.35 - 102 min.
Three teenagers from the slums of Guatemala travel to the US in search of a better life. On their journey through Mexico they meet Chauk, an Indian from Chiapas who doesn't speak Spanish. Travelling together in cargo trains, walking on the railroad tracks, they soon have to face a harsh reality.