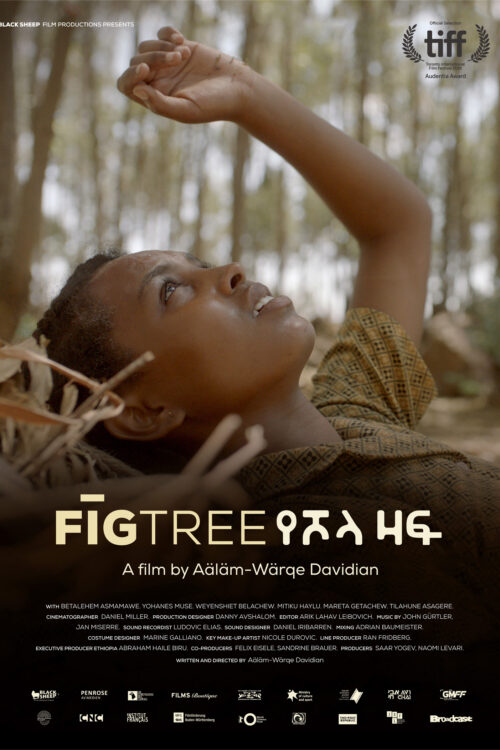 Fig Tree
A Film by Aäläm-Wärqe Davidian
2018 - France/Ethiopia/Germany/Israel - Drama - 2.39 - 93 min.
with Betalehem Asmamawe & Yohanes Muse
Language: Amharic
Produced by Saar Yogev , Naomi Levari , Felix Eisele & Sandrine Brauer
The sixteen years old Jewish Mina, is trying to navigate between a surreal routine dictated by the civil war in Ethiopia and her last days of youth with her Christian boyfriend Eli. When she discovers that her family is planning to immigrate to Israel and escape the war, she weaves an alternate plan in order to save Eli. But in times of war, plans tend to go wrong. Davidian's coming of age film debut film is based on her childhood memories of a civil-war-torn Ethiopia.
Toronto IFF
2018
Audentia Award
TIFF 2018
More Films
A film by Daniel Ribeiro
2014 - Brazil - Romantic Comedy - DCP - 2.35 - 96 min.
Leonardo is a teenager trying to be more independent from his parents. Together with his best friend Giovana, they dream to travel abroad as well to experience their first kiss. When Gab, a new classmate arrives, new feelings blossom among them, making them question their plans, no matter Leonardo is blind.
A film by Zeresenay Berhane Mehari
2014 - Ethiopia - Drama - DCP - 2.35 - 99 min.
Meaza Ashenafi is a young lawyer who operates under the government's radar helping women and children in Ethiopia until one young girl's legal case exposes everything, threatening not only her career but her survival.
A film by Denis Côté
2016 - Canada - Comedy/Drama - 1.85 DCP - 93 min.
Boris Malinovsky has achieved all of his life goals: he's strong willed, independent, proud, and arrogant. After his wife Beatrice falls into a mysterious depression, Boris indulges in a love affair with his colleague Helga. When a mystical stranger appears Boris must confront his world view and put his achievements and his certainties to the test.