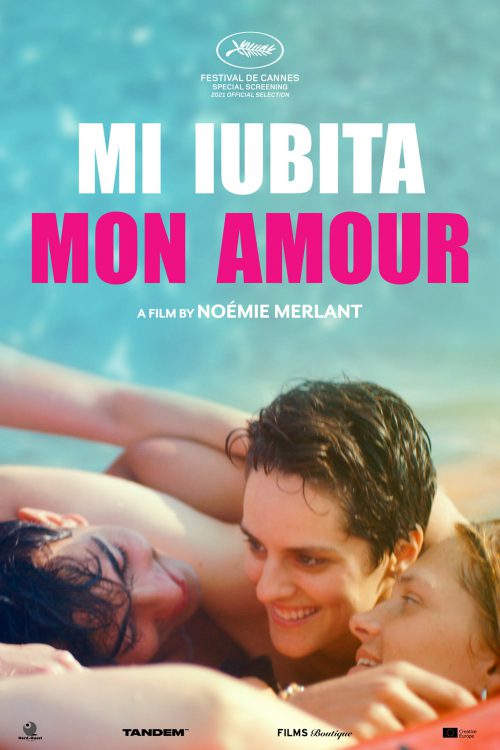 Mi iubita, mon amour
A Film by Noemie Merlant
2021 - France - Drama - 1.85 - 95 min.
with Noemie Merlant , Gimi Covaci & Clara Lama-Schmit
Languages: French , English
Produced by Pierre Guyard
Jeanne is traveling to Romania to celebrate her bachelorette party with her friends when she meets Nino and his family. They are worlds away from one another, yet for the two of them it is the beginning of a passionate and timeless summer.
Cannes 2021
Special Screening
San Sebastian IFF
Official Selection
Denver IFF
Official Competition
Supported by:

More Films
A film by Ivan D.Gaona
2016 - Colombia - Thriller/Drama - 1.85 - 115 min.
2005. While the demobilization process of an illegal armed group is taking place in rural Colombia, a town
leader plays a risky game with the local paramilitaries with a cache of cash at stake.
When Willington's only love, Mariana, is about to get married with his cousin Rene, they get caught in a
situation that rapidly slips out of control.
A film by Levan Koguashvili
2013 - Georgia - Comedy/Drama - DCP 1.85 - 99 min.
Sandro, a single high school teacher in his forties, still lives with his parents. Together with his childhood friend Iva they spend their leisure time dating women online. While these rendez-vous usually end up without any results, everything changes when Sandro meets the married Manana who quickly conquers his heart. Everything goes well until her husband gets out of jail.
A film by Ilian Metev
2012 - Bulgaria/Croatia/Germany - Documentary - DCP - 1.85 - 76 min.
Sofia, Bulgaria. In a city where only 13 ambulances struggle to serve 2 million people, three paramedics face Kafkaesque situations. Struggling against an avalanche of absurdities in a crumbling medical system, they do what they do best: save lives.