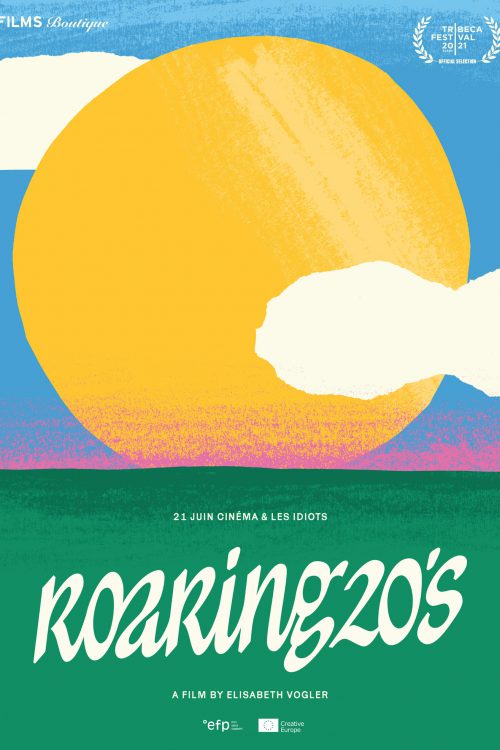 Roaring 20's
A Film by Elisabeth Vogler
2021 - France - Drama - 1.85 - 90 min.
with Noémie Schmidt , Joris Avodo & Vladimir Seguin
Original Title: Années 20
Language: French
Produced by Olivier Capelli & Laurent Rochette
On one beautiful afternoon in Paris during the surreal summer of 2020, 24 different characters roam the streets of the city with a sense of giddy abandon after a spring of lockdown and confinement. Creatively and meticulously choreographed by director Elisabeth Vogler, and shot in one continuous take through many neighbourhoods, a "Slacker" for our new decade; a series of local vignettes that help bring to full life a dynamic city and its young people who can find joy even in crisis. Filming began one day after the lockdown ended, allowing the audience to accompany everyday people as they cross paths throughout the day, experiencing their long-awaited freedom and celebrating the City of Love.
Cork IFF
Official Competition
Tribeca IFF
Best Cinematography
Sao Paolo IFF
Official Competition
Karlovy Vary IFF
Official Selection
Milano FF
Best Film
More Films
A film by Leonardo Medel
2020 - Chile - Drama - 1.85 - 100 min.
As the wife of a famous soccer player, Veronica has a bitter-sweet life: laying by the pool, attending photo-shootings, doing interviews for a book about herself but most importantly taking care of her Instagram account. In order to be the new face of a beauty campaign, she needs more than 2 million followers and LA VERONICA is ready to do whatever it takes to get them...
Julie And The Shoe Factory
A film by Kostia Testut & Paul Calori
2016 - France - Musical Comedy - 2.35 - 90 min.
When Julie finally lands a job at a luxury shoemaker, her dreams of stability collapse as the owner threatens to close the factory.
Together with an intrepid group of women, they decide to resist, bringing back to life a bold and elegant shoe model to save the renowned brand. But when Samy, a young truck driver as wily as charming, jumps in the middle of the fight, this is no longer the same song...
A film by Andrei Konchalovsky
2020 - Russia - Drama - 1.33 - 120 min.
A provincial town in the south of the USSR, 1962. Lyudmila, a devout Communist Party official and idealistic veteran of WW II, is a scourge of anything she perceives as anti-Soviet sentiment. Together with other local Party officials, she is taken by surprise by a strike at the local factory, in which her own daughter is taking part. As the situation quickly spirals out of control, Lyudmila begins a desperate search for her daughter in the face of curfews, mass arrests, and the authorities' ruthless attempts to cover up the state violence. Her once unquestioning faith in the party line is shaken by her growing awareness of its human toll, tearing apart the world she thought she knew.