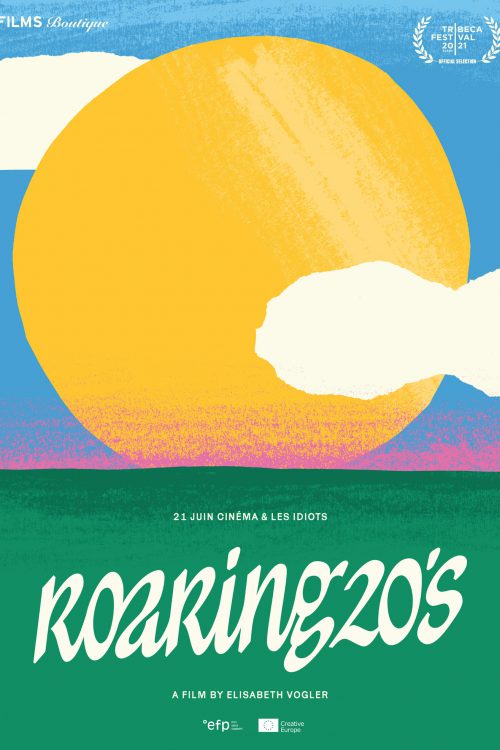 Roaring 20's
A Film by Elisabeth Vogler
2021 - France - Drama - 1.85 - 90 min.
with Noémie Schmidt , Joris Avodo & Vladimir Seguin
Original Title: Années 20
Language: French
Produced by Olivier Capelli & Laurent Rochette
On one beautiful afternoon in Paris during the surreal summer of 2020, 24 different characters roam the streets of the city with a sense of giddy abandon after a spring of lockdown and confinement. Creatively and meticulously choreographed by director Elisabeth Vogler, and shot in one continuous take through many neighbourhoods, a "Slacker" for our new decade; a series of local vignettes that help bring to full life a dynamic city and its young people who can find joy even in crisis. Filming began one day after the lockdown ended, allowing the audience to accompany everyday people as they cross paths throughout the day, experiencing their long-awaited freedom and celebrating the City of Love.
Cork IFF
Official Competition
Tribeca IFF
Best Cinematography
Sao Paolo IFF
Official Competition
Karlovy Vary IFF
Official Selection
Milano FF
Best Film
More Films
A film by Lav Diaz
2022 - Philippines/France/Denmark/Portugal - Drama - 1.67 - 187 min.
Lieutenant Hermes Papauran, one of the best investigators of the Philippines, is in a deep moral crossroad. As a member of the police forces, he is a first-hand witness of the murderous anti-drug campaign that his institution is implementing with dedication. The atrocities are corroding Hermes physically and spiritually, causing him a severe skin disease resulting from anxiety and guilt. As he tries to heal, a dark past haunts him and has eventually come back for a reckoning.
A film by Albert Serra
2019 - France/Portugal/Spain - Drama - 1.85 - 120 min.
1774, shortly before the French Revolution, somewhere between Potsdam and Berlin. Madame de Dumeval, the Duc de Tesis and the Duc de Wand, libertines expelled from the puritanical court of Louis XVI, seek the support of the legendary Duc de Walchen, German seducer and freethinker, lonely in a country where hypocrisy and false virtue reign. Their mission is to export libertinage, a philosophy of enlightenment founded on the rejection of moral boundaries and authorities, but moreover to find a safe place to pursue their errant games, where the quest for pleasure no longer obeys laws other than those dictated by unfulfilled desires.
A film by Geoffrey Enthoven
2014 - Belgium - Comedy - DCP - 2.35 - 115 min.
Involved in a bitter divorce Stephen moves into a new house. Soon his quiet is disturbed by Theo who is standing in his living room claiming to be the rightful resident of the house and asking him to move out. Unwilling to yield, Stephen finds himself in the midst of a turf war and discovers that Theo used to be the owner of the house. But he died two years ago...