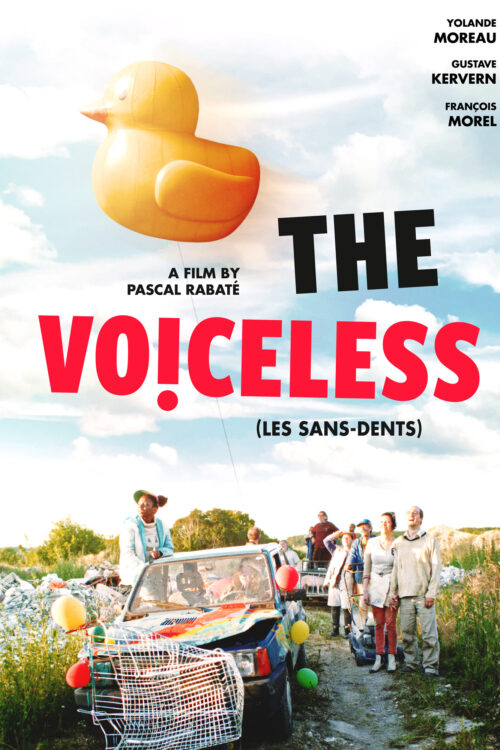 The Voiceless
A Film by Pascal Rabaté
2020 - France - Burlesque - 1.85 - 85 min.
with Yolande Moreau , Gustave Kervern & Francois Morel
Language: no dialogue
Produced by Xavier Delmas
A small clan lives in the underworld of a rubbish dump. They recycle the waste they find or steal, in order to cobble their home together. Life there could be so sweet, were it not for a chief inspector hot on their heels.
More Films
A film by Elisabeth Vogler
2021 - France - Drama - 1.85 - 90 min.
On one beautiful afternoon in Paris during the surreal summer of 2020, 24 different characters roam the streets of the city with a sense of giddy abandon after a spring of lockdown and confinement. Creatively and meticulously choreographed by director Elisabeth Vogler, and shot in one continuous take through many neighbourhoods, a "Slacker" for our new decade; a series of local vignettes that help bring to full life a dynamic city and its young people who can find joy even in crisis. Filming began one day after the lockdown ended, allowing the audience to accompany everyday people as they cross paths throughout the day, experiencing their long-awaited freedom and celebrating the City of Love.
A film by Joao Salaviza & Renée Nader Messora
2023 - Brazil/Portugal - Drama - 1.66 - 124 min.
Through her child's eyes, Patpro will go through three periods of the history of her indigenous people, in the heart of the Brazilian forest. Tirelessly persecuted, but guided by their ancestral rites, their love of nature and their fight to preserve their freedom, the Krahô never stop inventing new forms of resistance.
A film by Albert Serra
2019 - France/Portugal/Spain - Drama - 1.85 - 120 min.
1774, shortly before the French Revolution, somewhere between Potsdam and Berlin. Madame de Dumeval, the Duc de Tesis and the Duc de Wand, libertines expelled from the puritanical court of Louis XVI, seek the support of the legendary Duc de Walchen, German seducer and freethinker, lonely in a country where hypocrisy and false virtue reign. Their mission is to export libertinage, a philosophy of enlightenment founded on the rejection of moral boundaries and authorities, but moreover to find a safe place to pursue their errant games, where the quest for pleasure no longer obeys laws other than those dictated by unfulfilled desires.