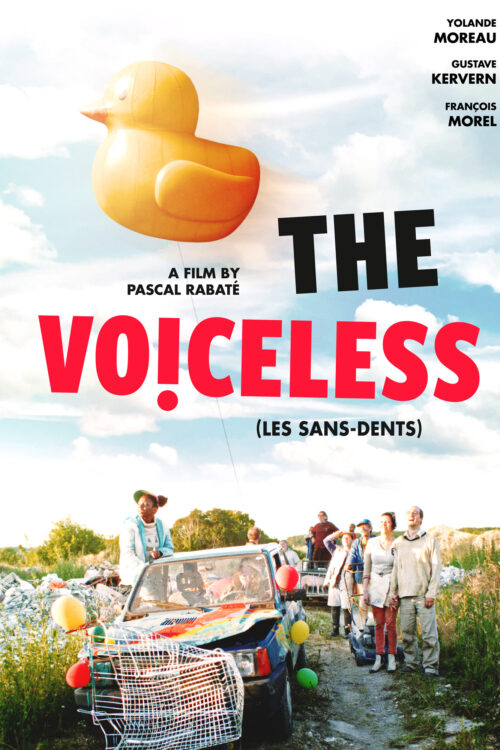 The Voiceless
A Film by Pascal Rabaté
2020 - France - Burlesque - 1.85 - 85 min.
with Yolande Moreau , Gustave Kervern & Francois Morel
Language: no dialogue
Produced by Xavier Delmas
A small clan lives in the underworld of a rubbish dump. They recycle the waste they find or steal, in order to cobble their home together. Life there could be so sweet, were it not for a chief inspector hot on their heels.
More Films
A film by Danielle Arbid
2015 - France - Drama - 1.85 DCP - 119 min.
The 90's. Lina, 18, arrives to Paris for her studies. She is looking for what she can't find in her home country Lebanon: a taste of freedom. Lead by her natural instinct for self-preservation, she experiences different sides of the Parisian jungle and becomes conscious of her own place. Because when you are 18, your dream is to embrace the world - not just one boy...
A film by Michela Occhipinti
2019 - Italy - Drama - 1.85 - 94 min.
Verida is a modern girl. She works in a beauty salon, is addicted to social media and hangs out with her friends. Still, she is engaged to a man chosen by her family. Like many girls her age, she is under pressure to gain a substantial amount of weight in a tradition called gavage, in order to reach the voluptuous body considered in Mauritania a sign of great beauty, charm, wealth and social status. The wedding is fast approaching and meal after meal Verida is starting to challenge everything she always thought was normal: her loved ones, her way of life, and not least, her own body.
A film by Marina Person
2016 - Brazil - Comedy/Drama - DCP - 90 min.
1984. Estela is going through the convoluted stage of adolescence. Sex, love, friendship; everything seems so complicated. Her uncle, Carlos, is her hero, and the trip to California to visit him, her bigger dream. But everything falls apart when he comes back to Brazil looking skinny, weak and sick. Between crisis and discoveries, Estela has to face a reality that will change forever her way of seeing the world.