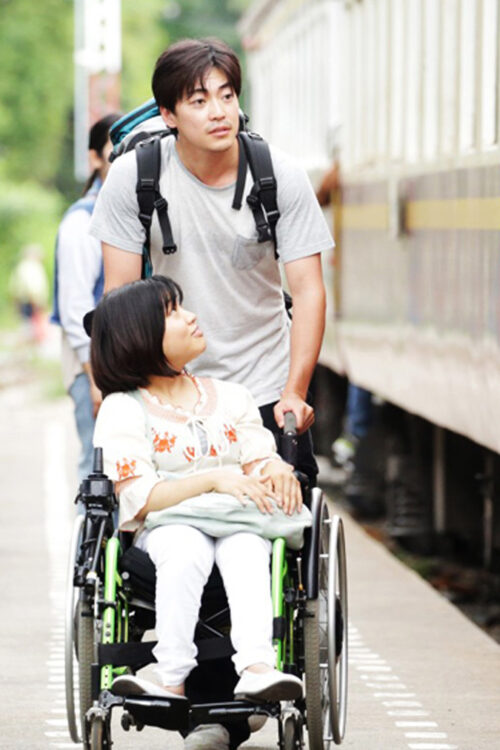 37 Seconds
A Film by Hikari
2019 - Japan - Drama - 1.85 - 115 min.
with Mei Kayama , Misuzu Kanno , Shunsuke Daitō , Makiko Watanabe & Minori Hagiwara
Language: Japanese
Produced by Shin Yamaguchi & Hikari
23-year-old comic book artist Yuma is disabled both by profound cerebral palsy and her mother's belief that she is incapable of being independent. Now she discovers her sexuality, the true meaning of love and forgiveness.
Berlinale 2019
Panorama
Berlinale 2019
Audience Award
Berlinale 2019
CICAE Art Award
Tribeca IFF
Toronto IFF
2019
More Films
A film by Adrian Sitaru
2011 - Romania - Drama - 2.35 DCP - 102 min.
Alex, in his mid-thirties, is a quite neurotic character. When his mother is hospitalized with a stroke, the caring son's life gets out of track. At the hospital he finds himself in a burlesque kind of human zoo full of unexpected characters and surprising events. Trying to manage the situation in between everybody's advice, he's becoming hypochondriac. While his mother seems to feel perfectly fine Alex is making his
own set of mistakes – throughout with best intentions.
A film by Diego Quemada-Díez
2013 - Mexico / Spain - Drama - DCP - 2.35 - 102 min.
Three teenagers from the slums of Guatemala travel to the US in search of a better life. On their journey through Mexico they meet Chauk, an Indian from Chiapas who doesn't speak Spanish. Travelling together in cargo trains, walking on the railroad tracks, they soon have to face a harsh reality.
A film by Mohammad Rasoulof
2020 - Iran - Drama - 2.39 - 152 min.
Every country that enforces the death penalty needs people to kill other people. Four men are put in front of an unthinkable but simple choice. Whatever they decide, it will directly or indirectly corrode themselves, their relationships, and their entire lives.