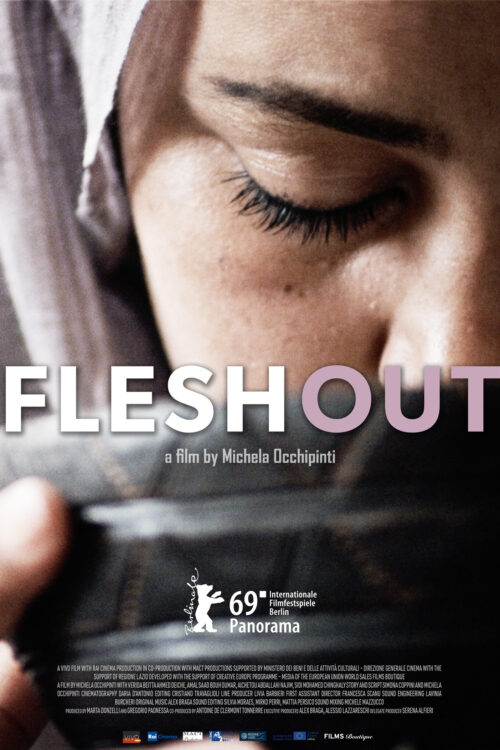 Flesh Out
A Film by Michela Occhipinti
2019 - Italy - Drama - 1.85 - 94 min.
with Verida Beitta Ahmed Deiche , Amal Saab Bouh Oumar & Aichetou Abdallahi Najim
Language: Hassaniya
Produced by Marta Donzelli & Gregorio Paonessa
Verida is a modern girl. She works in a beauty salon, is addicted to social media and hangs out with her friends. Still, she is engaged to a man chosen by her family. Like many girls her age, she is under pressure to gain a substantial amount of weight in a tradition called gavage, in order to reach the voluptuous body considered in Mauritania a sign of great beauty, charm, wealth and social status. The wedding is fast approaching and meal after meal Verida is starting to challenge everything she always thought was normal: her loved ones, her way of life, and not least, her own body.
Berlinale 2019
Panorama
More Films
A film by Radu Jude
2012 - Romania - Drama - 1.85 DCP - 107 min.
Marius is a divorced man in his late thirties. His ex-wife, Otilia, remarried an accountant. Their 5 years old daughter, Sofia, lives with her mother, causing Marius a deep frustration. According to the law, Marius can spend with his daughter only a limited amount of time. The day Marius goes to take his daughter in a short holiday to the seaside, he finds out that his ex-wife is not at home and he is told that his daughter is sick. He doesn't believe it and tries to take Sofia by force. This small incident proves to be the trigger for a violent and emotional rollercoaster, all the people in the family taking part in a story which mixes humour, violence, childish songs, police interventions, love statements, blood and a haiku.
A film by Baldvin Z
2014 - Iceland - Drama - DCP - 2.35 - 130 min.
Reykjavik. After a tragedy, Writer Móri drinks himself into oblivion on a twenty-year binge. Eik, a young single mom moonlights as a prostitute to make ends meet. Young father and good husband, Sölvi, is recruited into the snake pit of the Icelandic international banking. Soon fate will make them meet.
A film by Jean-Gabriel Périot
2015 - France/Switzerland/Germany - Documentary - DCP - 1.85 - 93 min.
In the late 1960s, the postwar generation, in direct conflict with their fathers, was trying to find its place. From this soon radicalized seething youth emerged in 1970 The Red Army Faction, a German revolutionary terrorist group founded notably by Andreas Baader and Ulrike Meinhof. Based on archive footage, the film aims to question viewers on the significance of this revolutionary movement during its time, as well as its resonance for today's society.