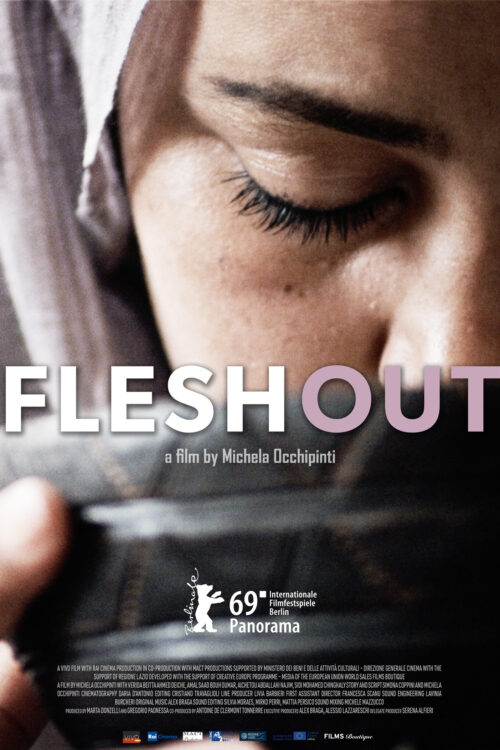 Flesh Out
A Film by Michela Occhipinti
2019 - Italy - Drama - 1.85 - 94 min.
with Verida Beitta Ahmed Deiche , Amal Saab Bouh Oumar & Aichetou Abdallahi Najim
Language: Hassaniya
Produced by Marta Donzelli & Gregorio Paonessa
Verida is a modern girl. She works in a beauty salon, is addicted to social media and hangs out with her friends. Still, she is engaged to a man chosen by her family. Like many girls her age, she is under pressure to gain a substantial amount of weight in a tradition called gavage, in order to reach the voluptuous body considered in Mauritania a sign of great beauty, charm, wealth and social status. The wedding is fast approaching and meal after meal Verida is starting to challenge everything she always thought was normal: her loved ones, her way of life, and not least, her own body.
Berlinale 2019
Panorama
More Films
A film by Tomasz Wasilewski
2013 - Poland - Drama - DCP - 2.35 - 93 min.
The story of a young man discovering his homosexuality, while his girlfriend tries to cling onto him.
A film by Amin Sidi-Boumédiène
2019 - France/Algeria/Qatar - Drama - 2.39 - 135 min.
Algeria, 1994. With Civil War raging for years in the north of the country, each day continues to bring its share of death and horror. Police officers S. and Lotfi, two childhood friends, travel through the desert looking for Abou Leila, a dangerous terrorist on the run. In the immensity of the Sahara, their quest seems absurd, but Lofti has only one priority: to keep S. as far from the capital as possible, knowing his friend is too fragile to face more bloodshed. But the deeper they get into the desert, the more they are confronted with their own trauma and violence.
A film by Antoine Desrosières
2018 - France - Comedy - 1.85 - 98 min.
In the absence of her sister Rim, what was Yasmina doing in a car park with their boyfriends Salim and Majid? Rim knows nothing about it, but that's because Yasmina is doing her utmost to prevent her from finding out. What was it, then? The unmentionable… the worst thing ever… supersize shame – and it was all captured by Salim in a potentially highly volatile video…