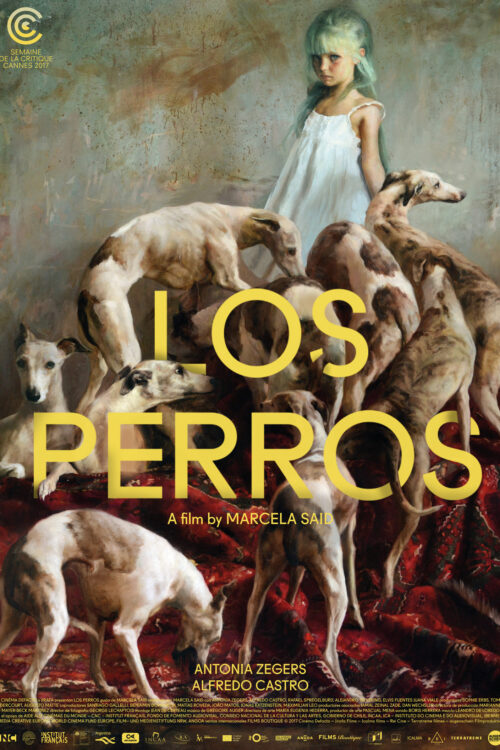 Los Perros
A Film by Marcela Said
2017 - France/Chile - Drama - 1.85 - 94 min.
with Antonia Zegers & Alfredo Castro
Language: Spanish
Produced by Tom DERCOURT , Sophie ERBS & Augusto MATTE
Mariana is 42 years old, a member of the Chilean upper class that takes privilege for granted. Scorned by her father and neglected by her husband, Mariana still has the means to occupy her days with fertility treatments, running an art gallery and learning to ride a horse. Her riding instructor, Juan, is 20 years her senior, a former cavalry officer known as The Colonel who is under investigation for human rights abuses committed decades before. When Mariana embarks on an affair with her enigmatic teacher, she's directly confronted with the outrages of the dictatorship for the first time and her increasing interest threatens to tear down the invisible walls protecting her family from the past.
Cannes Critics' Week
Competition
Karlovy Vary IFF
2017
More Films
The Heritage Of Pina Bausch
A film by Anne Linsel
2019 - Germany - Documentary - 1.85 - 52 min.
In June 2009 Pina Bausch died surprisingly. She left behind an international acclaimed dance company which needed to reinvent itself. But how can Pina's work be passed on and how can her heritage be kept alive? 10 years after her death the company, the new director and important companions of Pina Bausch take the chance to look ahead.
A film by Ariel Escalante Meza
2022 - Costa Rica/Qatar - Supernatural/Drama - 1.51 - 92 min.
In the tropical mountains of Costa Rica, widower Domingo owns a piece of land which is coveted to build a new highway. When the contractors send in thugs to intimidate the community, the neighbours leave one by one, but Domingo refuses to give in, especially as the land hides a special and mystical secret...
A film by Jean-Gabriel Périot
2015 - France / Switzerland / Germany - Documentary - DCP - 1.85 - 93 min.
In the late 1960s, the postwar generation, in direct conflict with their fathers, was trying to find its place. From this soon radicalized seething youth emerged in 1970 The Red Army Faction, a German revolutionary terrorist group founded notably by Andreas Baader and Ulrike Meinhof. Based on archive footage, the film aims to question viewers on the significance of this revolutionary movement during its time, as well as its resonance for today's society.