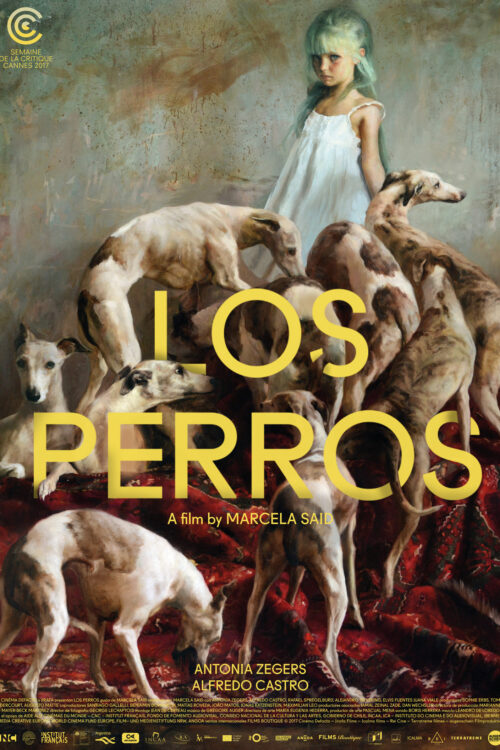 Los Perros
A Film by Marcela Said
2017 - France/Chile - Drama - 1.85 - 94 min.
with Antonia Zegers & Alfredo Castro
Language: Spanish
Produced by Tom DERCOURT , Sophie ERBS & Augusto MATTE
Mariana is 42 years old, a member of the Chilean upper class that takes privilege for granted. Scorned by her father and neglected by her husband, Mariana still has the means to occupy her days with fertility treatments, running an art gallery and learning to ride a horse. Her riding instructor, Juan, is 20 years her senior, a former cavalry officer known as The Colonel who is under investigation for human rights abuses committed decades before. When Mariana embarks on an affair with her enigmatic teacher, she's directly confronted with the outrages of the dictatorship for the first time and her increasing interest threatens to tear down the invisible walls protecting her family from the past.
Cannes Critics' Week
Competition
Karlovy Vary IFF
2017
More Films
A film by Philippe Grandrieux
1999 - France - Drama/Horror - DCP - 112 min.
Following the route of the Tour de France, a solitary motorist Jean periodically stops off to pick up and brutally kill prostitutes. During a rain storm, he runs into a young woman, Claire, whose car has broken down. He offers her a lift...
A film by Jason Buxton
2012 - Canada - Drama - DCP - 1.85 - 103 min.
A rebellious teenager, falsely accused of planning a school massacre, must survive a harrowing conflict
with a prison gang leader while he attempts to prove his innocence to the community and those close to
him.
A film by Mahamat Saleh Haroun
2021 - Chad/France/Belgium/Germany - Drama - 1.85 - 87 min.
On the outskirts of N'Djamena in Chad, Amina lives alone with her only 15-year-old daughter Maria. Her already fragile world collapses the day she discovers that her daughter is pregnant. The teenager does not want this pregnancy. In a country where abortion is not only condemned by religion, but also by law, Amina finds herself facing a battle that seems lost in advance...