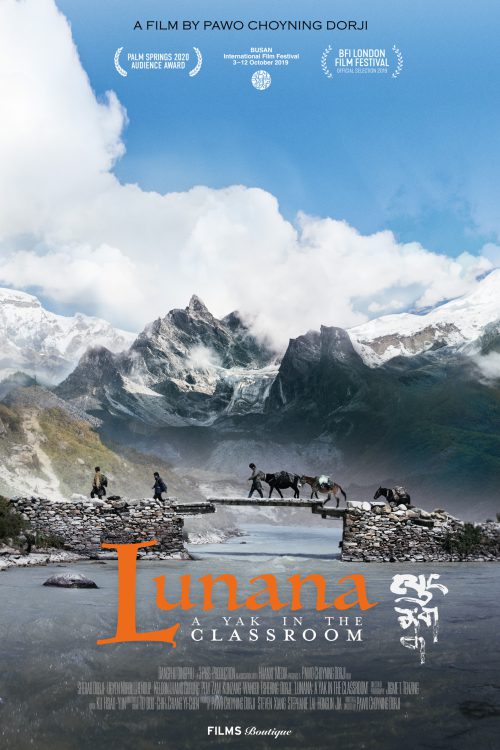 Lunana: A Yak In The Classroom
A Film by Pawo Choyning Dorji
2019 - Bhutan - Drama/Family - 2.35 - 109 min.
with Sherab Dorji , Ugyen Norbu Lhendup & Kelden Lhamo Gurung
OSCARS 2022: Nomination for Best International Feature Film
Struggling with his profession as a teacher, Ugyen is sent to Lunana in northern Bhutan for his final year of training. The high altitude and the lack of amenities make Ugyen want to leave as soon as he arrives. With a warm welcome the local children try to win him over but they don't have much time as the harsh winter is about to arrive in the glacial parts of the Himalaya…
BFI London Film Festival
Official Selection
Busan Film Festival
Official Selection
Oscars 2022
Nomination
Best International Feature
More Films
A film by Umut Dağ
2014 - Austria - Drama - DCP - 1.85 - 104 min.
Ertan leaves jail after 10 years and tries to settle back in society. Mikail (15) spends his time with parties, drugs and dreaming of a life as a gangster rapper. Ertan looks for Mikail. Mikail doesn't know Ertan. Soon they both have to face a harsh reality.
A film by Noemie Merlant
2021 - France - Drama - 1.85 - 95 min.
Jeanne is traveling to Romania to celebrate her bachelorette party with her friends when she meets Nino and his family. They are worlds away from one another, yet for the two of them it is the beginning of a passionate and timeless summer.
A film by David Färdmar
2020 - Sweden - Drama/LGBTQ - 104 min.
One morning it is over. For Hampus it is a relief to break up from their destructive relationship, while Adrian is devastated and heartbroken. Will he be able to survive without the love of his life, or is there a possible way of somehow getting him back?