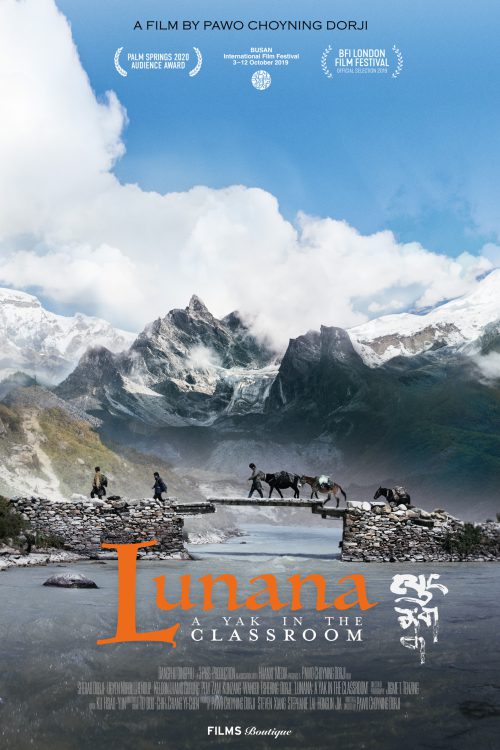 Lunana: A Yak In The Classroom
A Film by Pawo Choyning Dorji
2019 - Bhutan - Drama/Family - 2.35 - 109 min.
with Sherab Dorji , Ugyen Norbu Lhendup & Kelden Lhamo Gurung
OSCARS 2022: Nomination for Best International Feature Film
Struggling with his profession as a teacher, Ugyen is sent to Lunana in northern Bhutan for his final year of training. The high altitude and the lack of amenities make Ugyen want to leave as soon as he arrives. With a warm welcome the local children try to win him over but they don't have much time as the harsh winter is about to arrive in the glacial parts of the Himalaya…
BFI London Film Festival
Official Selection
Busan Film Festival
Official Selection
Oscars 2022
Nomination
Best International Feature
More Films
A film by Ilian Metev
2012 - Bulgaria/Croatia/Germany - Documentary - DCP - 1.85 - 76 min.
Sofia, Bulgaria. In a city where only 13 ambulances struggle to serve 2 million people, three paramedics face Kafkaesque situations. Struggling against an avalanche of absurdities in a crumbling medical system, they do what they do best: save lives.
A film by Vincent Kelner
2022 - France - Documentary - 1.78 - 85 min.
Every summer, hundreds of pilot whales are hunted in the fjords of the Faroe Islands. It's locally known as the "Grind", a spectacular and bloody tradition. International activists would like to put an end to it, so that these mammals will stop suffering. Knife in hand, the Faroese denounce the hypocrisy of those who eat meat without looking at what is happening in slaughterhouses and at the industries polluting our planet.
A film by Oleg Pogodin
2012 - Russia - Drama/Action - 2.35 DCP - 109 min.
In a large house in the middle of the steppes, the Shamanovs meet for a family gathering. When suddenly the eldest brother Victor appears after a 25 year absence, unspoken family conflicts come to light. Nobody suspects that Victor is escaping his dark past and that killers are looking for his hiding place.