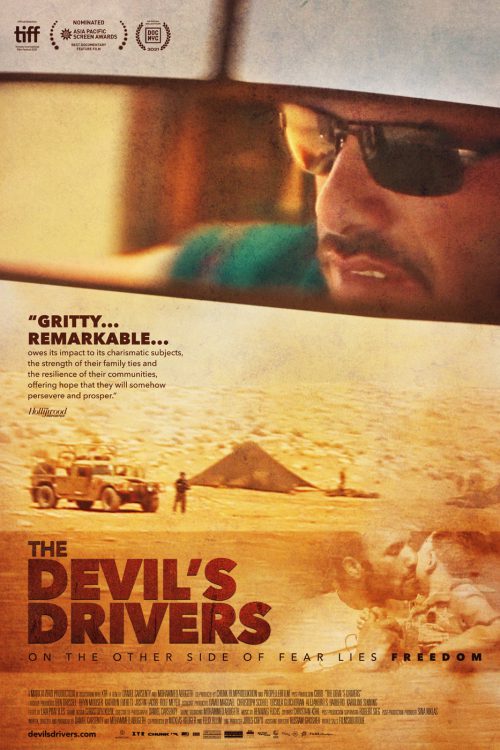 The Devil's Drivers
A Film by Daniel Carsenty & Mohammed Abugeth
2021 - Germany - Documentary - 2.39:1 - 90 min.
Language: Arabic
Produced by Daniel Carsenty & Mohammed Abugeth
In the southern West Bank, Hamouda and his cousin Ismail are among the Bedouin drivers who risk their lives smuggling illegal workers over the border. Between them and the destination, there is the desert - of which they know every inch - and the heavy presence of the Israeli military patrols. If they are caught, they go to jail. Yet only those fares can help them provide for their families, so they keep on driving and enjoying each day of freedom as it might just be the last.
Toronto 2021
Docs
More Films
A film by João Pedro Rodrigues
2016 - France/Brazil/Portugal - Drama - 1:2.387 - 118 min.
As he treks through the north of Portugal in search of rare birds, Fernando is swept away by the river rapids. Rescued by a couple of Chinese pilgrims, he tries to find his way back home through the eerie, dark forests, where uncanny encounters put him to the test. He soon becomes a different man, inspired, perhaps even enlightened…
A film by Hikari
2019 - Japan - Drama - 1.85 - 115 min.
23-year-old comic book artist Yuma is disabled both by profound cerebral palsy and her mother's belief that she is incapable of being independent. Now she discovers her sexuality, the true meaning of love and forgiveness.