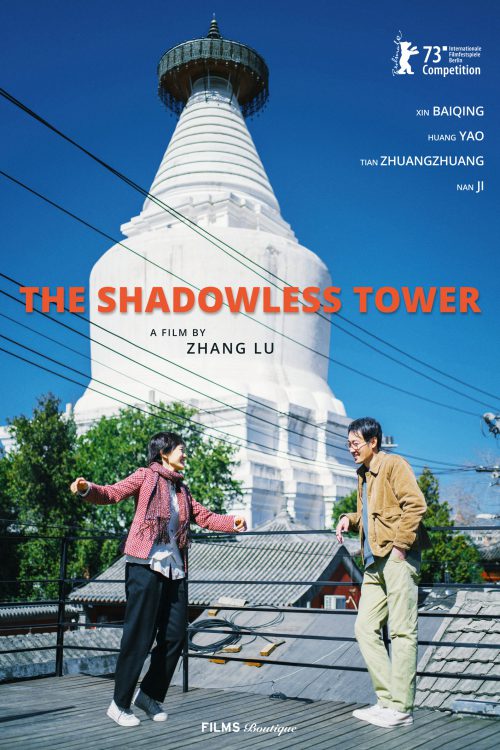 The Shadowless Tower
A Film by Zhang Lu
2023 - China - Drama - 1.85:1 - 144 min.
with Xin Baiqing , Huang Yao & Tian Zhuangzhuang
Language: Mandarin
Produced by Jiahan Xu
Gu Wentong, a middle-aged food critic, is drifting through the local eateries of vibrant Beijing with his younger photographer colleague Oyang. A divorcé with a 6-year-old daughter and estranged from his father for decades, he is looking for a new perspective on life while reconsidering his failings as a father, a son, and a lover. While the seasons come and go, people get together and move apart. Only one thing will remain the same: The White Pagoda where they all meet sooner or later...
Berlinale 2023
Competition
More Films
A film by Lav Diaz
2022 - Philippines/France/Denmark/Portugal - Drama - 1.67 - 187 min.
Lieutenant Hermes Papauran, one of the best investigators of the Philippines, is in a deep moral crossroad. As a member of the police forces, he is a first-hand witness of the murderous anti-drug campaign that his institution is implementing with dedication. The atrocities are corroding Hermes physically and spiritually, causing him a severe skin disease resulting from anxiety and guilt. As he tries to heal, a dark past haunts him and has eventually come back for a reckoning.
A film by Sion Sono
2011 - Japan - Drama - 2.35 DCP - 149 min.
Izumi is married to a famous romantic novelist but their life seems just a simple repetition without romance. One day she decides to follow her desires and accepts to be a naked model that fakes sex in front of the camera. Soon she meets a mentor and starts selling her body to strangers but at home, she is still the wife she is supposed to be. A brutally murdered body is found in the love hotels district. The police tries to understand what happened.
A film by Jacek Borcuch
2019 - Poland - Drama - 2.39 - 96 min.
Maria Linde, a free-spirited, Jewish Polish Nobel Prize winner, lives in Tuscany surrounded by warmth and chaos in her family's villa. A loving mother and grandmother, she also fosters a secret flirtation with the much younger Egyptian man who runs a nearby seaside inn. After a terrorist attack in Rome, Maria refuses to succumb to the hysterical fear and anti-immigrant sentiment that quickly emerge, deciding in her acceptance speech of a local honor to boldly decry Europe's eroding democracy—but she is unprepared for the public and personal havoc her comments wreak.